Create and Share Your Eco-Art!
Your art can make a difference at this year's Glow Gala. Groundwork Lawrence invites you to submit creative pieces of Eco-Art that thematically represent Reduce, Reuse, Recycle, and Repair. Artwork is reviewed and selected by a jury of local art enthusiasts, and is auctioned at Glow Gala to an attendance of 350 people who love the environment and are looking to buy your art!
You may select to donate the entire proceeds of your artwork to Groundwork Lawrence's mission, or to split them 50/50. We believe your art can change the world. Please join us.
If you would like to submit artwork, click here to download and fill out a form. Please send all completed forms to ecoart@groundworklawrence.org. 
Take a look at past examples of Eco-Art:
         
Eco-Art FAQ
What is Eco-Art?
Eco-Art incorporates at least one of the "4 R's" (Reduce, Reuse, Recycle, Repair) 
Where can I find an Eco-Art flyer?
Please share this flyer with any artists that you think will be interested!
What is the deadline to submit art?
November 1, 2019 5:00 PM (no exceptions!)
When is Glow Gala?
This year's Glow Gala will be held on Thursday, November 14, 2019
Will Groundwork Lawrence pick up my art for jury?
Unfortunately we do not have the capacity to pick up your artwork. You must drop artwork off at our office or mail it to us before the deadline.
Where do I drop off my art?
50 Island Street, Suite 101, Entrance B, Lawrence, MA 01840.
Do I have to fill out a registration form?
Yes, in order for your piece to be juried for the auction, you must submit a registration form along with your artwork. If juried into the auction, the information from your registration form will be used to advertise your piece at Glow Gala.
When will artwork be juried? How will I know I am juried into the auction?
Artwork will be juried November 7-8; you will receive an email from a staff member on the 11th letting you know if your pieces were juried into the show. If you are not juried into the show, please pick up your artwork at your earliest convenience.
How can I make my artwork more appealing for the jury?
Our jury members are asked to evaluate artwork based on the eco-friendly nature and innovation of the artwork. The one question we ask all jury members to keep in mind as they judge the artwork is this, "Does this artwork promote the mission of Groundwork Lawrence?" Groundwork Lawrence is committed to environmental sustainability and education. If your piece aligns with our mission, it will be evaluated well.
If I am juried into the auction, can I come to Glow Gala to see my work displayed?
All artists selected for the Gala will receive one ticket to the Gala for themselves and one for a chosen friend or loved one.
Will I receive the full bid amount for my artwork?
No, the auction is a 50/50 split. 
What is a good minimum bid price for my artwork?
We suggest a minimum bid of $75 or under.
Can I donate more than 50% of the proceeds of my artwork?
Yes! We would be more than happy to use all of the proceeds from your artwork to continue changing places and lives in Lawrence.
What kind of artwork has been submitted in the past?
Anything and everything made from eco-friendly materials or representing an environmental theme. This includes artwork made from shredded catalogues, lamps made from "rescued roadside treasures," paintings on used/discarded furniture, lanterns made from reclaimed wood, and sculptures from reclaimed metal and tools. Check out this photo album to see examples of past eco-art. We encourage you to use your imagination to help promote Groundwork Lawrence's environmental mission!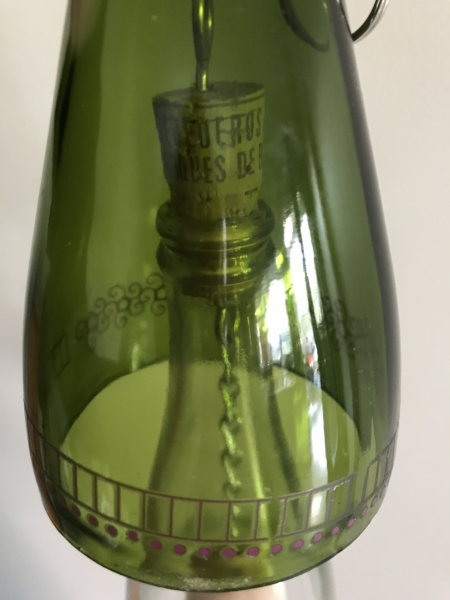 For more information about Glow Gala
Please email Sharon Mason at smason@groundworklawrence.org or call (978) 974-0770