Join us for Greenway 5K - August 11, 2019 - register here.   
Registration fee: Suggested donation $25. To waive the registration fee use promo code GWL2019. Your donation supports parks and open space activation in Lawrence.
Day-of details:
The race course begins at Manchester Street Park (77 Manchester Street, Lawrence) and finishes at Ferrous Park (0 Island Street, Lawrence). Participants can park at either park, and either take a free trolley ride from Ferrous to Manchester Street Park BEFORE the race (between 7:30 am and 8:45 am) or after the race (between 10:00 am and 12:00 noon). 
Schedule:
7:30 am - Registration Opens
7:30 am - 8:45 am - Free trolleys are available for participants to park at Ferrous Park and be trollied to Manchester Street Park
8:30 am - Day-of registration closes
8:45 am - The last pre-race trolley leaves Ferrous Park
8:45 am - Kids Fun Run
9:00 am - Greenway 5K Walk/Run Race starts
10:00 am - Celebration at the end of the race course at Ferrous Park
10:00 am - Free trolleys are available for participants to return to Manchester Street Park if needed
Any questions? Give us a ring at 978 974 0770 x7019 or send us an email.
Hashtag: #GW5K The Greenway 5k (GW5K) is an annual event hosted by Groundwork Lawrence to promote health, fitness and open spaces. This event aims to support members of the community in their efforts to lead healthier lifestyles and encourage walking and running along the Spicket River Greenway. The GW5K course provides runners/walkers with an opportunity to take in some of the most breathtaking views Lawrence has to offer.
Check out 2018 race times and photos. 
Greenway 5K Course Map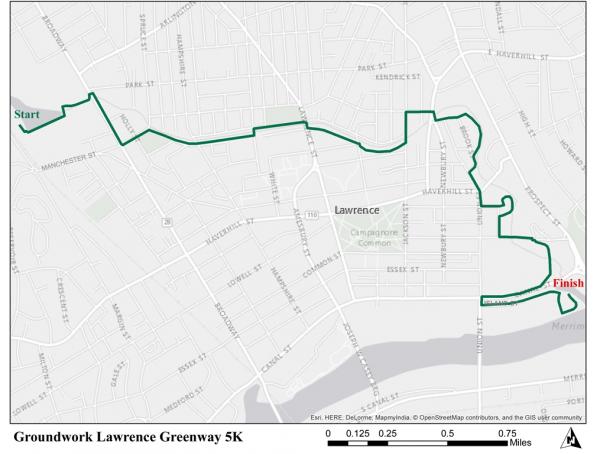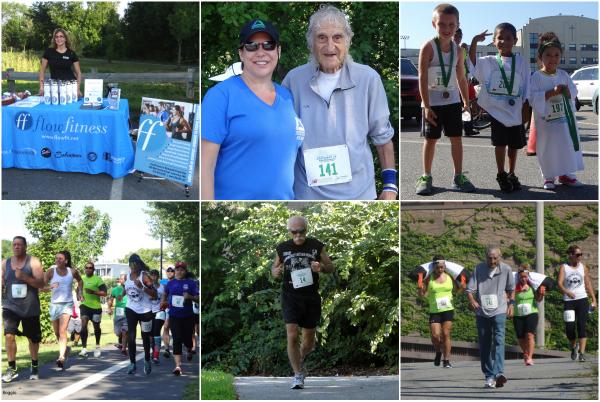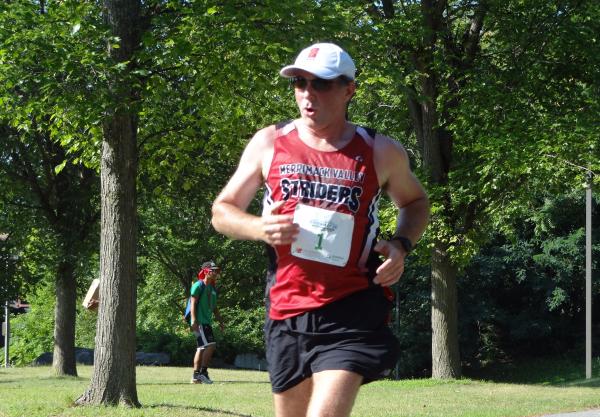 Sponsors for the Greenway 5K 2019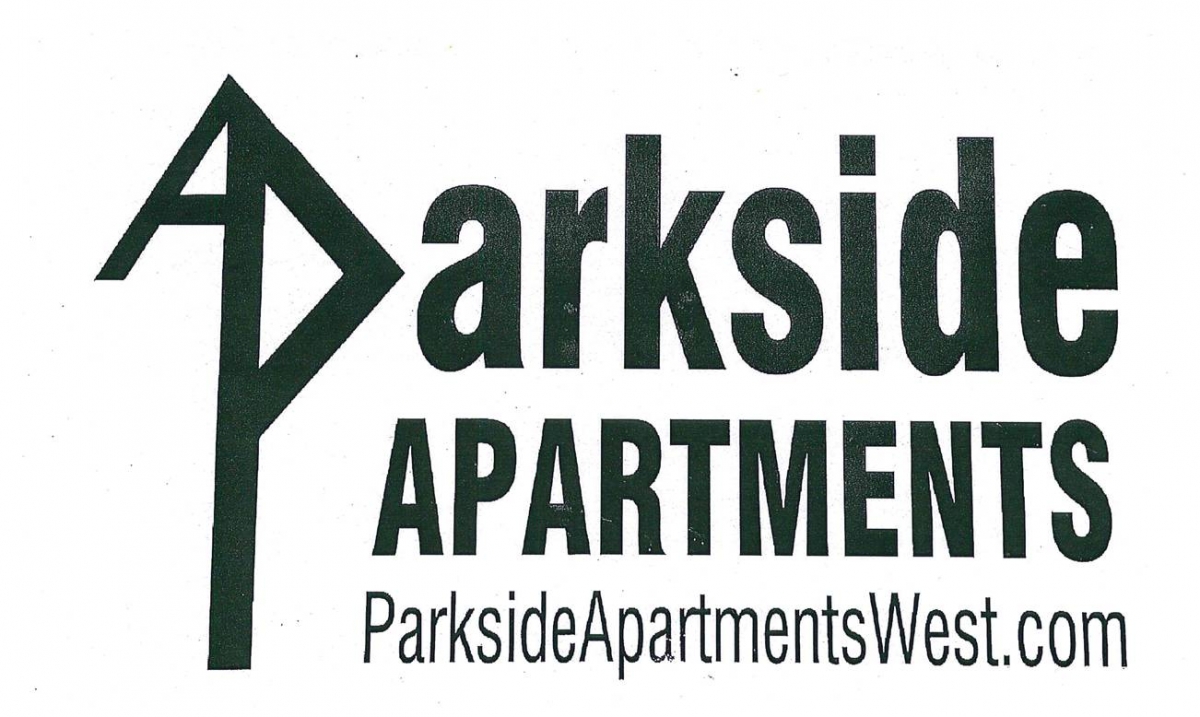 ---